Since Mr. X is taking Move-X's Cicerone to Embedded World, here's another ePoster outlining some key benefits of this LoRaWAN and GNSS module.
At its heart is Move-X's MAMWLE, a 15.5 x 16.5 mm module that contains a low-power sub-GHz radio for LoRaWAN in the 868-915 MHz band. This module is based on a 32-bit ARM Cortex-M4 processor with clock frequency up to 48 MHz and a huge set of peripherals to support your design.
This makes MAMWLE a great basis for many applications, including smart metering, automation control systems, or the metre-level tracking applications that Cicerone was designed for, in conjunction with u-blox's MAX-M10S GNSS module.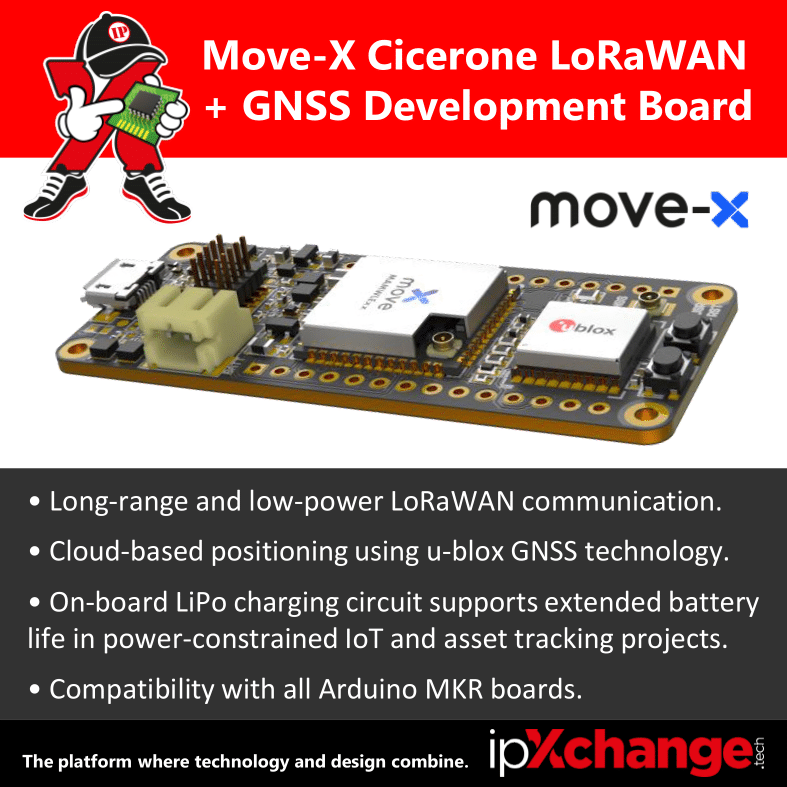 Learn more about Cicerone and Move-X's MAMWLE LoRaWAN module in our full article, or apply for a free* board using the link below if you want to evaluate the technology for a commercial project.
Keep designing!
(*project pending)