It's fantastic when connections make more connections, so we at ipXchange were thrilled when Bastien from Neonode offered to get us on a call with Lyon-based startup OROR, who have combined Neonode's IR-based air-touch technology with their revolutionary optics that allow for vivid 3D holographic projection above a flat surface. Even better, OROR's solution features a design that is several times smaller by volume than competing holographic solutions with a similar display size.
OROR currently has two working demonstrations of their technology but are happy to make custom holographic displays for interested designers once they have the infrastructure ready. In both of the following implementations, the end-user can interact with the hologram – which is seen above a flat surface – using familiar gestures such as dragging, swiping, or pinching. Though the source image is two-dimensional, OROR assures us that when you see it suspended in free space and in motion, your brain will interpret it as three-dimensional if intended, making for a unique user experience within a wide range of applications beyond OROR's initial commercial retail and entertainment installations.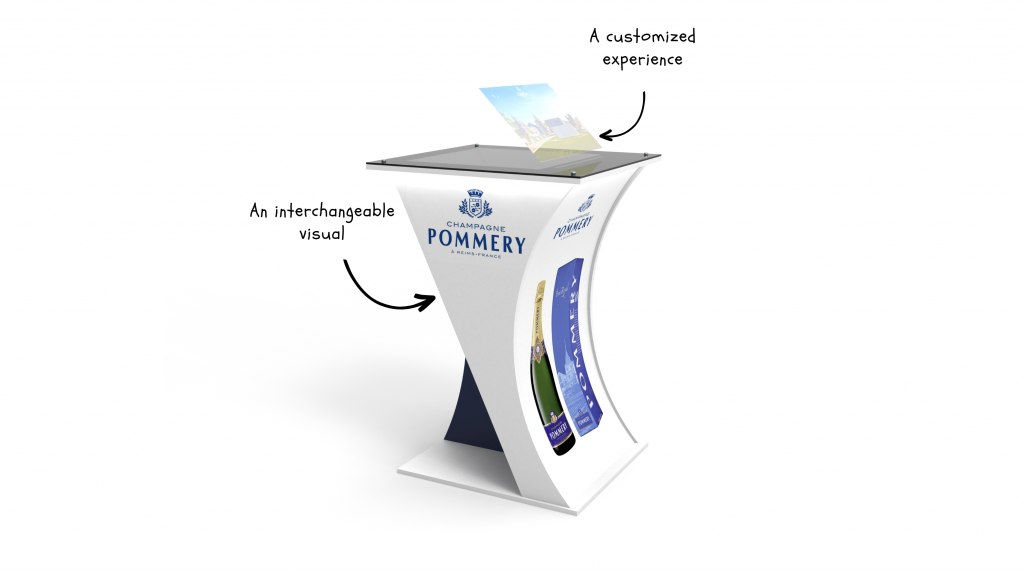 The flagship demonstration is OROR's 22" Immersive Kiosk, which can be rented from them for singular occasions or custom made. This solution was designed with self-service kiosks, information terminals, and digital signage applications in mind, where a company might want to enhance and single-out their brand as providing a unique user experience over classic displays.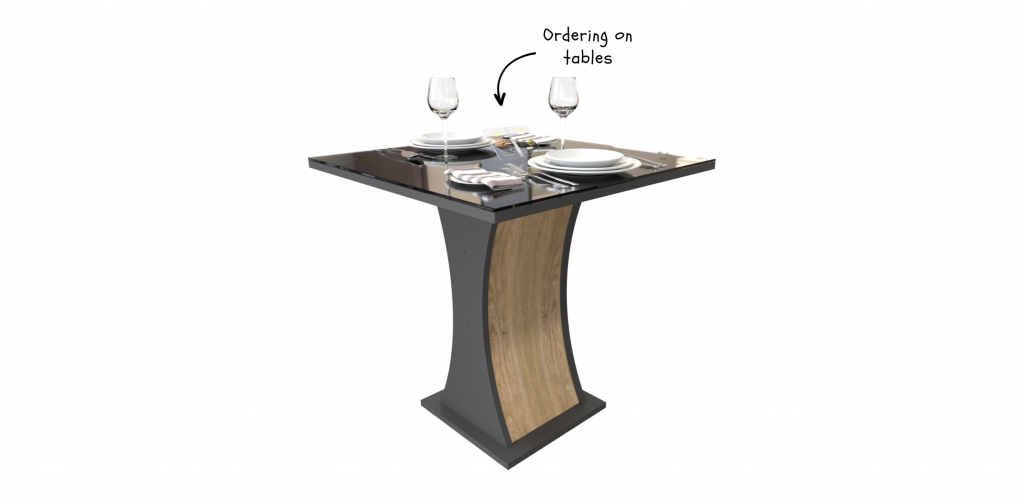 The second demonstration is OROR's 7" Immersive Dining Table, where holographic projection has some great benefits beyond a novel user experience. These include a more-hygienic way of displaying the menu, with the ability to change it day-to-day without wasting paper, as well as a seamless dining experience where the customer does not have to be waited on to order food and drink. Turning off the display also removes clutter from the table, and with an increasing use of QR code app-based ordering methods, we at ipXchange think OROR's solution creates a much nicer dining experience, especially if you've got an older or dumb phone and poor internet connectivity.

As previously stated, the electronic real-estate for this solution is remarkably compact when compared to the size of the display, and in both of the previously mentioned implementations, this can be hidden discretely within the "trunk" of the table. Though retail and entertainment are the main use cases of the designs described above, we cannot see why such an HMI would not serve well in museums, healthcare settings (with additional qualifications), and consumer devices.
Learn more about OROR's immersive holographic technology on our boards page, where we also detail the current availability of products for evaluation and OROR's intended rollout plans for the technology. If you're interested in becoming an early adopter, fill out the form, and we'll put you in touch to discuss your requirements.
We'll keep you posted with updates on this futuristic display, and as always…
Keep designing!