While ipXchange's key focus is components and solutions for commercial design engineers, we would not be doing our job right if we did not nurture the people who will become the commercial design engineers of the future. The form below can be used to apply for classroom-sized quantities of Arduino Education kits and courses for middle-school-, high-school-, and university-level study.

Arduino's educational offerings range from no-coding-required kits for hands-on exploration of electronics and physics principles, to detailed coding courses that integrate Arduino hardware with key programming environments such as MATLAB and Simulink. They also offer kits tailored to industrial robotics, IoT, physics, and more, with official certification and journaling apps bringing STEM education into the modern age.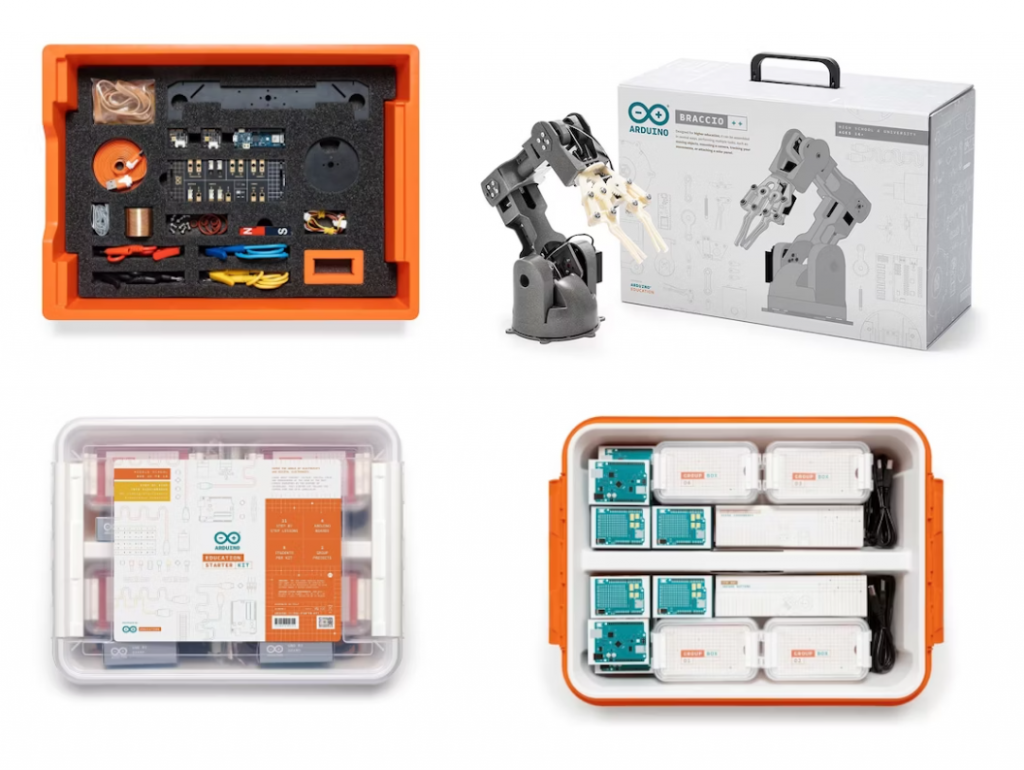 If you have any questions and want to discuss what options Arduino can provide for your educational institution or smaller community project, please detail this when filling out the form below, and ipXchange will help get your journey started.
(Images sourced from Arduino)