Robotics boards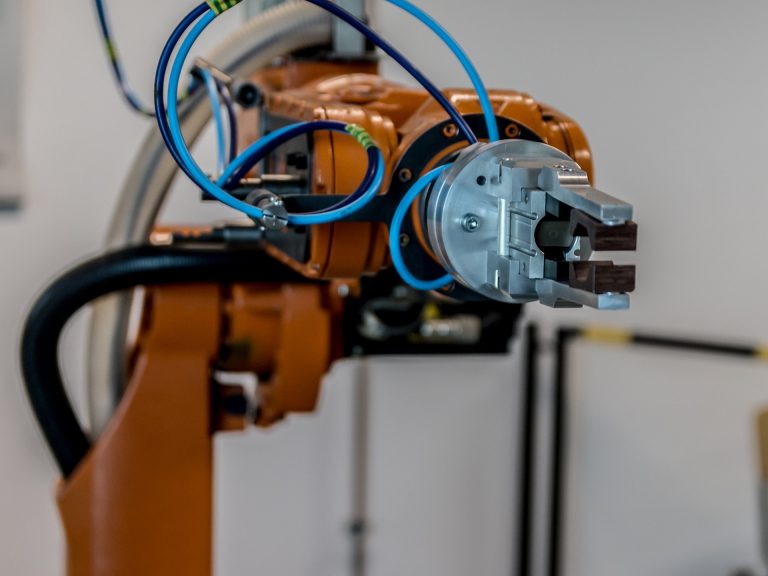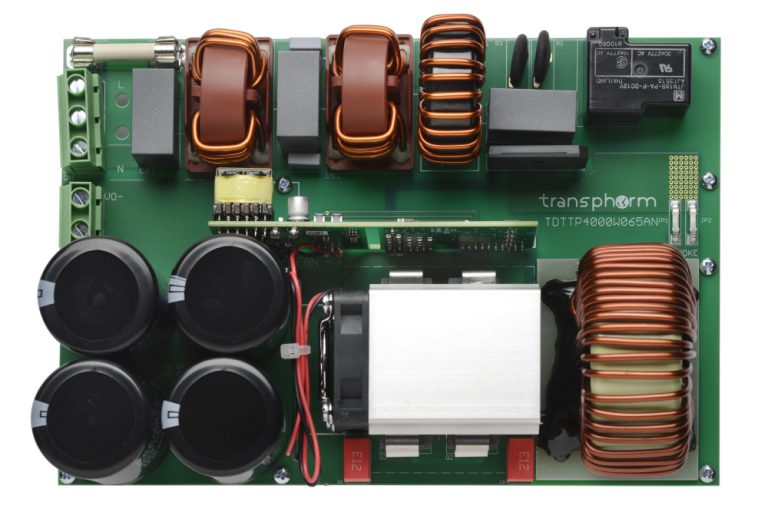 Transphorm 4 kW Analogue Control Bridgeless Totem-Pole PFC GaN Evaluation Platform
Transphorm's 4 kW analogue-control bridgeless totem-pole power factor correction (PFC) evaluation platform provides designers with an easy-to-use configuration to test the performance and efficiency of Transphorm's SuperGaN FETs for single-phase…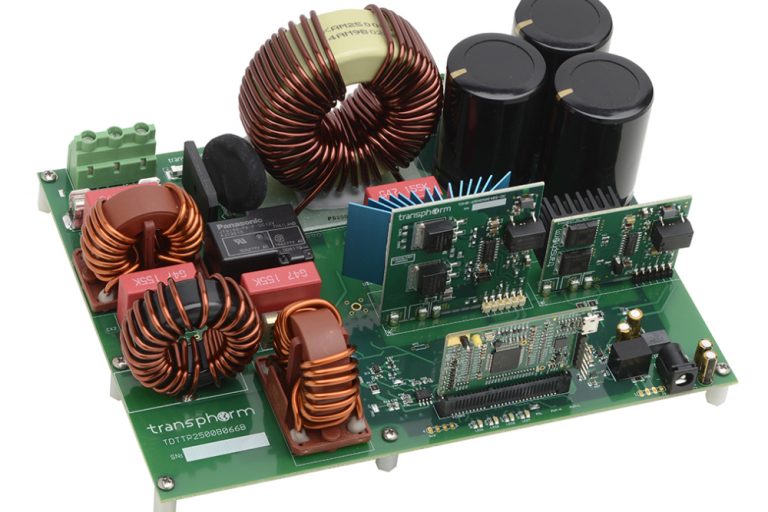 Transphorm 2.5 kW Totem-Pole PFC GaN Evaluation Platform
Transphorm's 2.5 kW bridgeless totem-pole power factor correction (PFC) evaluation platform provides designers with an easy-to-use configuration to test the performance and efficiency of Transphorm's SuperGaN FETs for single-phase AC-DC…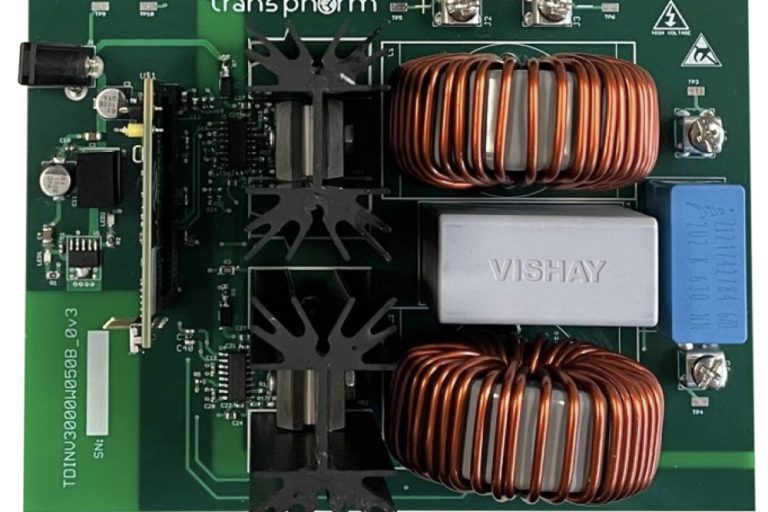 Transphorm 3.0 kW Inverter GaN Evaluation Platform With Microchip dsPIC® Digital Power PIM
Transphorm's 3.0 kW inverter evaluation kit provides designers with an easy-to-use platform to test the performance of Transphorm's SuperGaN FETs for use in applications such as PV inverters, uninterruptable power…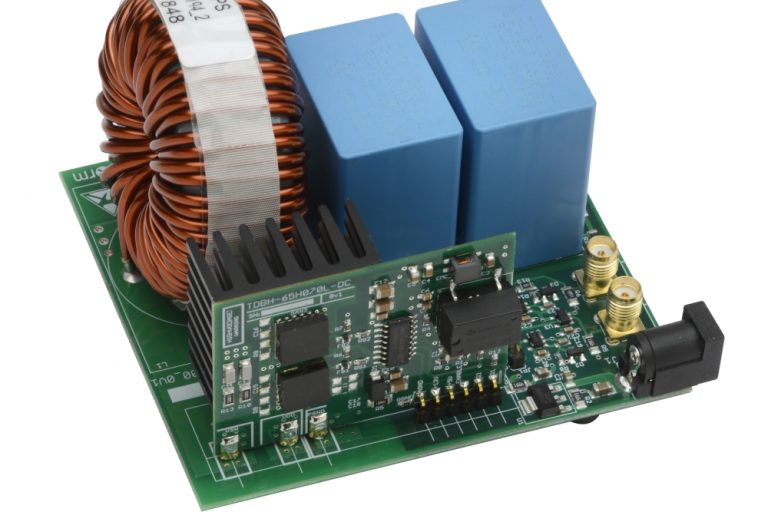 Transphorm 1.2 kW GaN Half-bridge Synchronous Buck Or Boost Evaluation Platform
Transphorm's 1.2 kW half-bridge synchronous buck or boost evaluation platform provides designers with an easy-to-use configuration to test the switching characteristics and efficiency of Transphorm's GaN FETs. This evaluation board…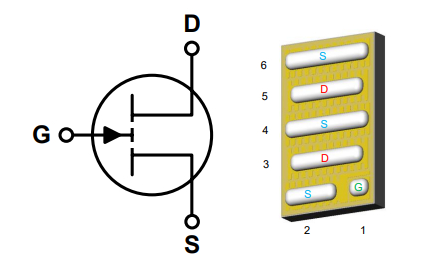 Innoscience 100 V GaN-on-Silicon Enhancement-Mode Power Transistor Samples and Reference Designs
Innoscience's 100 V GaN e-Mode HEMTS are well suited for synchronous rectification, audio class D amplifiers, high frequency DC/DC converters, communication base stations, motor drivers, and many other power applications….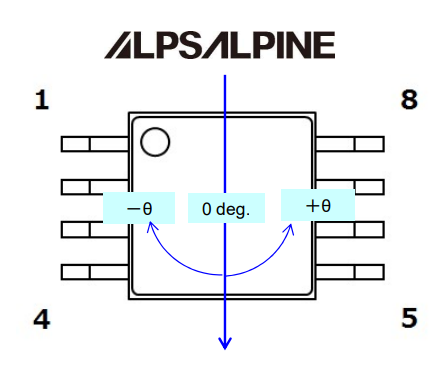 Alps Alpine HGAR Series Analogue Linear Output Magnetic Angle Sensors
Alps Alpine's HGAR series of Sin/Cos surface-mount magnetic angle sensors offers a high-accuracy, compact solution for use in automotive and industrial applications, robotics and drones, virtual/augmented reality gaming HMIs, healthcare…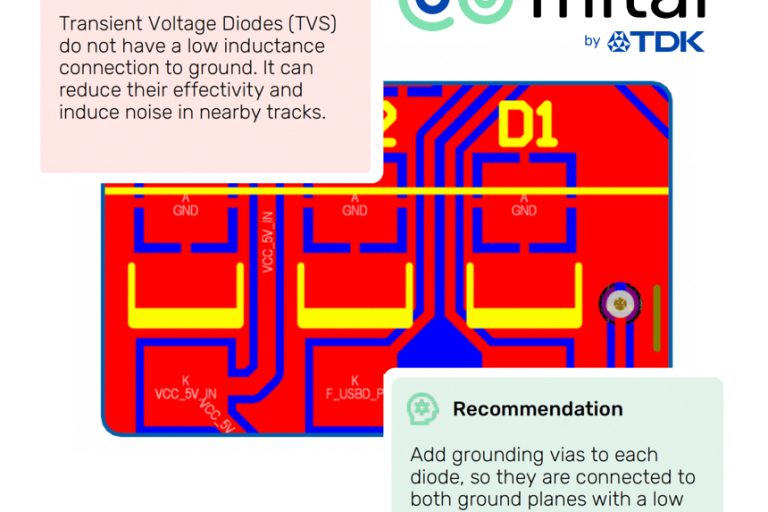 Mitai Software For AI Optimised EMC/EMI Design
Mitai's EMC software is a cloud-based solution that is PCB-design-tool agnostic and can be accessed via standard internet browsers. This 'spell-checker' for EMC/EMI design is enabled by Mitai's superior predictive…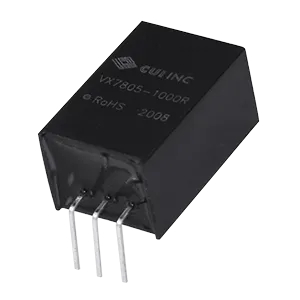 CUI VX78-1000R Series DC-DC Converter With Linear Regulator Form Factor
CUI's VX78-1000R series of compact, encapsulated, non-isolated DC-DC convertors offer a highly efficient alternative to conventional linear regulators (LDOs). These devices exhibit up to 96% typical efficiency and do not…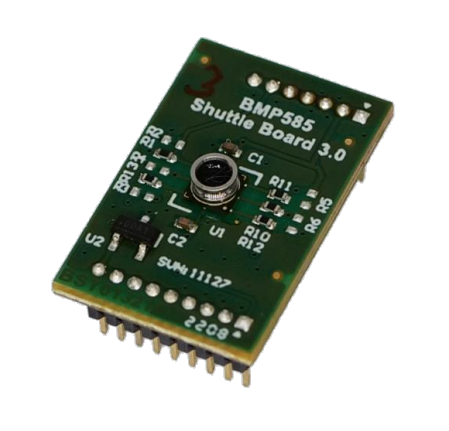 Bosch BMP585 Robust Barometric Pressure Sensor Shuttle Board
Bosch's BMP585 can be seen as a new, ruggedised version of their BMP581 24-bit digital pressure sensor. This device is provided in a slightly larger 3.25 × 3.25 x 1.86…

We're disrupting the world of component evaluation for design engineers and manufacturers!
Discover why ipXchange is a game changer.
Get industry related news
Sign up for our newsletter and get news about the latest development boards direct to your inbox.