Nordic boards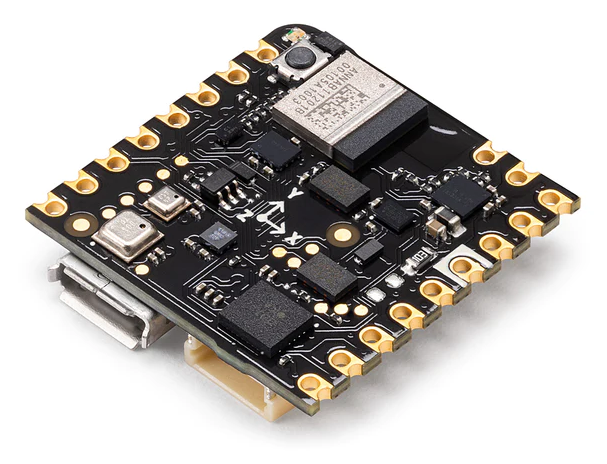 Arduino + Bosch Nicla Sense ME AI/ML Sensor Fusion Module With Bluetooth LE
Arduino's Nicla Sense ME is a feature-packed, industrial-grade low-power AI/ML module that enables easy integration of always-on sensor-fusion workloads thanks to its compact size of just 22.86 x 22.86 mm…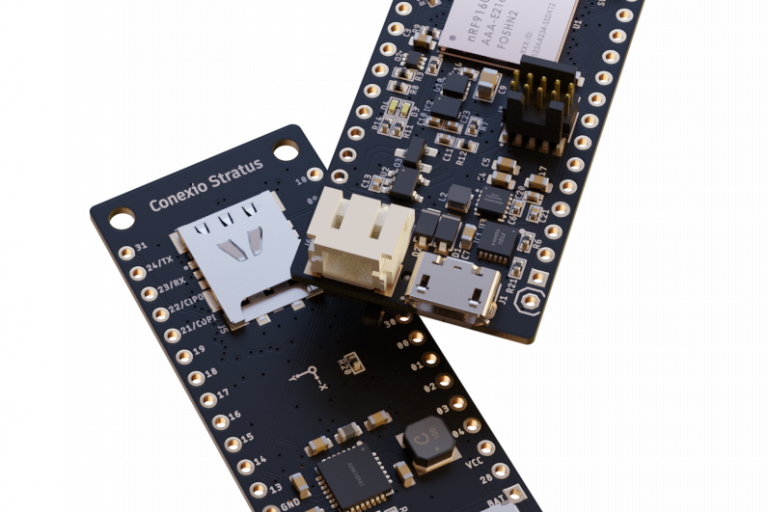 Conexio Stratus And Stratus Pro IoT Development Boards
Conexio's Stratus and Stratus Pro boards are a plug-and-play, compact solution (50.8 mm x 22.86 mm) for quickly developing or adding to IoT products that require GNSS and cellular connectivity…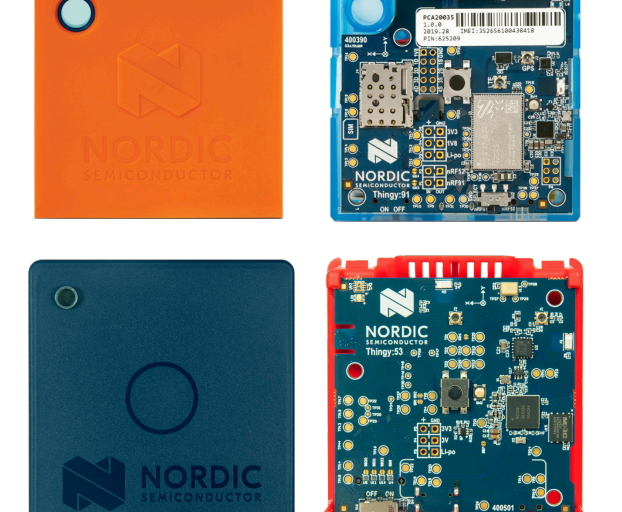 Nordic Thingy IoT Prototyping Platforms
Nordic Semiconductor's Thingies provide a fun, compact solution for rapid development and prototyping when designing IoT devices that are driven by Nordic's flagship MCU/connectivity options, as well as the platforms…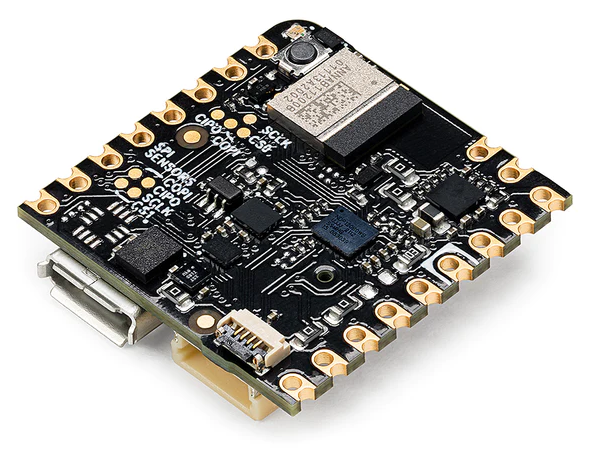 Arduino + Syntiant Nicla Voice AI/ML Speech/Gesture Recognition Module With Bluetooth LE
Arduino's Nicla Voice is a 22.86 x 22.86 mm module for easy, discrete implementation of always-on speech and gesture recognition, enabled by Syntiant's ultra-low-power NDP120 neural decision processor for AI/ML…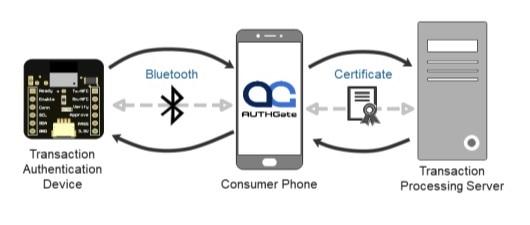 AuthGate Micro-TAD Bluetooth Board For Wireless Transactions
AuthGate's Micro-TAD (Transaction Authentication Device) board can be used to add IoT functionality to end devices that feature embedded payment acceptance and user verification functionality, without the requirement for internet…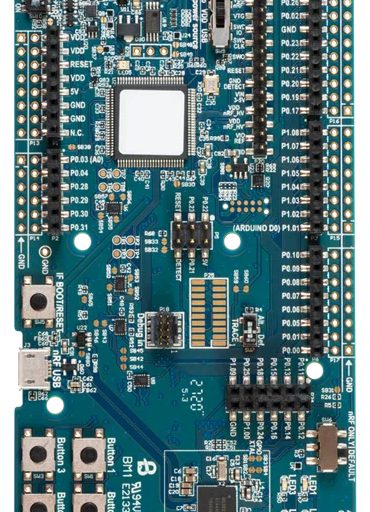 Nordic Semiconductor nRF52833 Bluetooth Development Kit
This board supports Wirepas Connectivity Suite for 2.4 GHz mesh networking and development using Embeetle IDE. Nordic Semiconductor's nRF52833 is an ultra-low-power Bluetooth 5.3 SoC that supports Bluetooth LE, Bluetooth…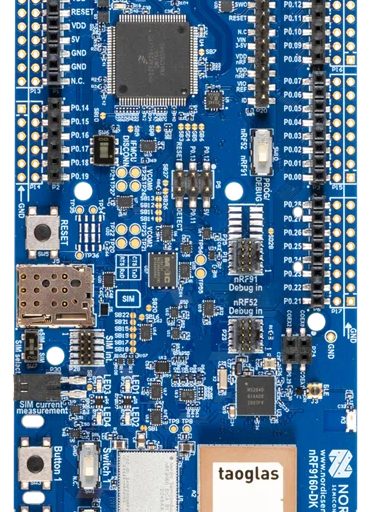 Nordic Semiconductor nRF9160 LTE-M/NB-IoT + GNSS Development Kit
This board supports Wirepas Connectivity Suite for 5G mesh networking. Nordic Semiconductor's nRF9160 is a highly integrated System-in-Package (SiP) with an integrated multimode wireless modem for LTE-M, NB-IoT, and GNSS….

We're disrupting the world of component evaluation for design engineers and manufacturers!
Discover why ipXchange is a game changer.
Get industry related news
Sign up for our newsletter and get news about the latest development boards direct to your inbox.