Mr. X is honoured to present Panthronics' PTX30W, a single-chip NFC solution that dramatically reduces board footprint and B-O-M by replacing multiple discrete components in current NFC design architectures, giving engineers the flexibility to reduce the size of their product or to design additional functionality into small-form-factor end products.
The PTX30W integrates an efficient rectifier, NFC tag with a digital interface, power harvesting and management, and a lithium battery charger for fully autonomous listener operation without the need for an external microcontroller to run NFC wireless charging operations. Such an integrated device also reduces design time so that your end product makes it to market ahead of the competition.
The PTX30W is designed for NFC wireless charging and low-speed data transfer – including firmware updates – in a variety of consumer, medical, and industrial devices such as:
-> Smartwatches, Fitness Trackers, and Wristbands
-> Smart and Audio Glasses
-> Earbuds, Headphones, and Hearing Aids
-> Stylus Pens and Computer Mouses
The 1.78 x 1.78 mm, 16-pin WL-CSP package makes the PTX30W perfect for compact, battery-operated products. On-chip protection functions for overvoltage and temperature ensure the safe operation of the PTX30W device.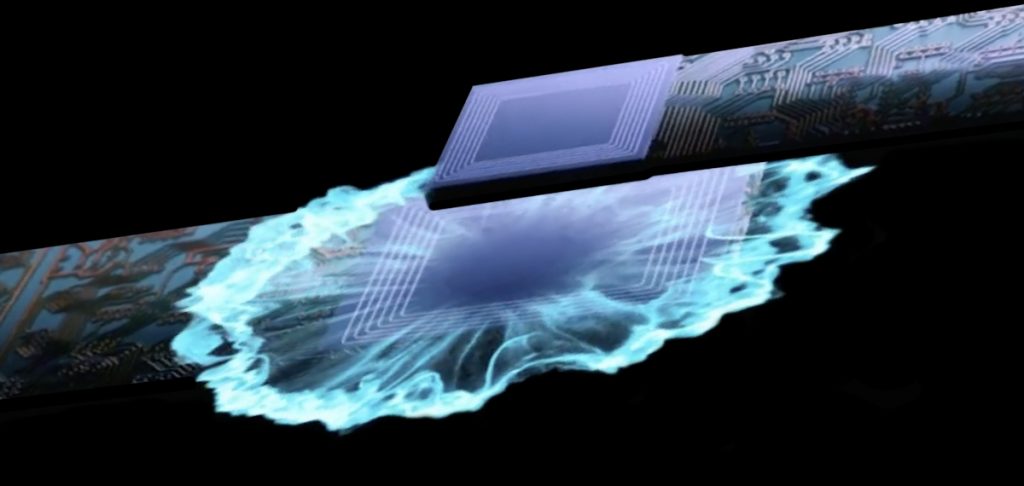 Paired with the Panthronics PTX130W NFC WLC poller device, the PTX30W provides a complete solution that allows for up to 1 W of power harvesting for fast-and-efficient charging of a device's lithium-ion battery, all thanks to Panthronics' patented sine wave architecture.
To test the PTX30W, Panthronics offers an evaluation kit which consists of the new PTX30W evaluation board and their PTX130W evaluation board. For more information, please consult our board application form page.
Panthronics and ipXchange have a long partnership, and we even caught up with them at this year's CES where they launched the PTX30W.
It appears there is no like-for-like competition for the PTX30W at the time of this writing, so if you've got a commercial design that you think this device is ideal for, become one of the first adopters by applying for the PTX130W/30W evaluation kit today.
Keep designing!