Mr. X recently had a nice chat with the team from pmd technologies! We hope to get a recorded interview soon, but the ipXchange team were thrilled to see a live demonstration of pmd's infrared-based depth sensing technology throughout this conversation.
Unlike many imaging systems, let alone 3D ones, pmd's devices offer robust operation even in direct sunlight. This makes their modules a great sensing solution for consumer products, robotics, and in-cabin monitoring for automotive applications. In the last example, pmd's 3D depth sensing can be used for safer airbag deployment as it enables the car to accurately detect the size and position of passengers in the vehicle and adjust crash safety features accordingly.
We have previously written about pmd's flexx2 module and have produced the following ePoster to summarise some key features of this evaluation platform. Apply to evaluate the flexx2 using the link below.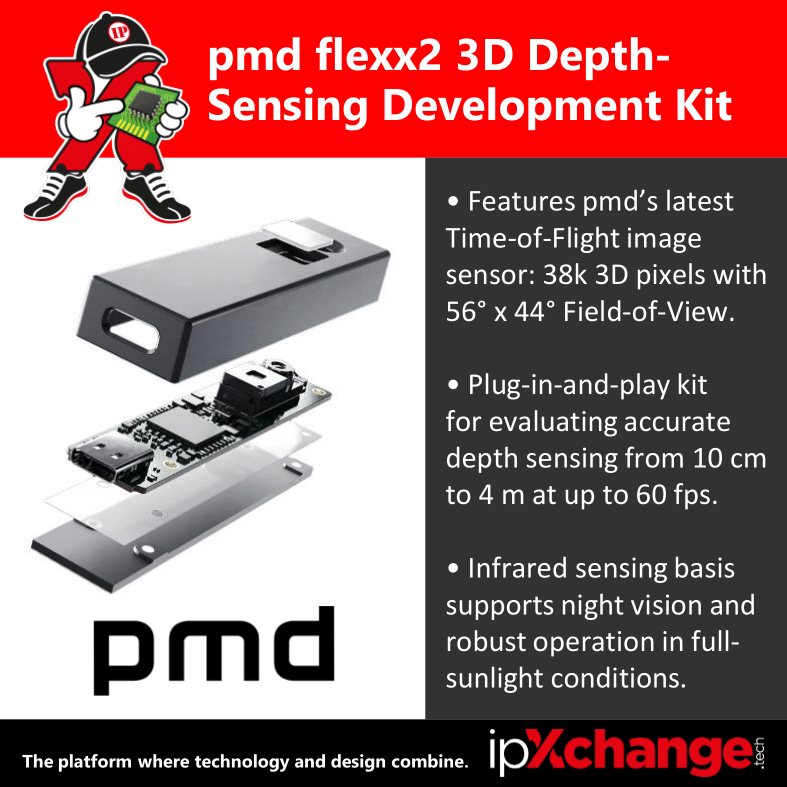 Keep designing!